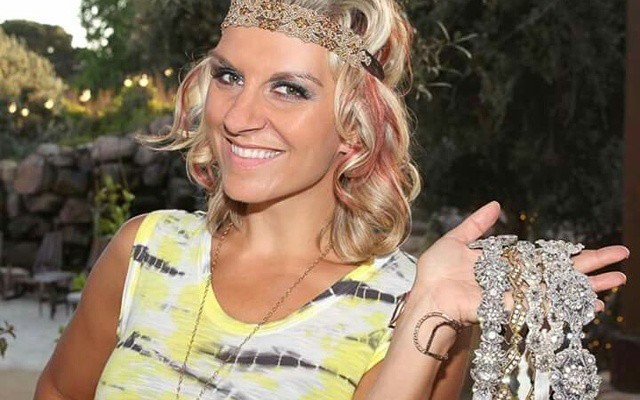 "What A Betty" was established in 2010 and holds the message that there is only one of You which already makes you "one of a kind"…Don't settle for anything less when it comes to beauty and accessorizing yourself!
Being a mother to 3 girls (and boy), it's always been a challenge finding the perfect headpiece for each daughter!
They all have different looks and instead of settling on the common designs that I was finding over and over again, I decided to branch out of the ordinary and create the EXTRAORDINARY of headpieces!
Therefore, What A Betty was born and with meticulous attention to detail and consistent designing, any baby, young girl, teenager, woman, and bride-to-be will become a "Betty Beauty" while wearing our brand! We love the client that has a flair yet classic and elegant look. Our aesthetic is affordable, is always ahead of the hair trends. and knows NO BOUNDS! Most of our designs are created to tie into a pretty bow. We know that every beautiful head of hair is different so we specialize in the custom sizing. And who doesn't love a pretty bow that you control the strength on? No slip whatsoever!
We are USA made and can be found in kids stores as well as bridal stores internationally.
What A Betty was featured on this past seasons ABC hit series "Revenge" that showcased her couture peacock feather fascinator. What A Betty is a sponsor for many charity organizations as well as Fashion weeks, and runway shows. Their headpieces were seen most recently at Art Hearts Fashion for Fall 2015 collaborating with Isabella Couture. They featured they high bridal and flower girl designs that graced the runway.
From runway shows, to news cast segments, to blog and editorials, What A Betty has taken over the market of embellishing ones self in the most beautiful of ways!
Our ultimate mission is to set the designs apart from the rest of the products within the fashion industry with memorable, timeless, & unforgettable pieces. We work with many different gown and costume designers within the fashion market and love collaborating on editorials, and fashion shows.
We have hit the bridal market with full force and are proud to be in many high end bridal and boutique shops.
Our designs have been featured on the KTLA morning show in collaboration with the high end Festival of the Brides bridal show with Andreas for the Bride salon located in Beverly hills.
We've worked with top Pageant designer Rita Mezrahi of Claire's Collections (gown featured on Films such as Miss Congeniality) and many fashion shows and charity events.
What A Betty Designs have been featured in 2013 Grammys which were seen on the red carpet. We have worked closely with different charity and foundation platforms such as:
The Joyful Child Foundation http://www.thejoyfulchild.org/ 
Anaheim Performing Arts http://www.apacf.org/ 
OCCARES http://www.occares.org/
There's no limit to where What A Betty will go within this amazing fashion world we live in! So think outside the box or dangle your feet outside of it and become a "BETTY BEAUTY"!!