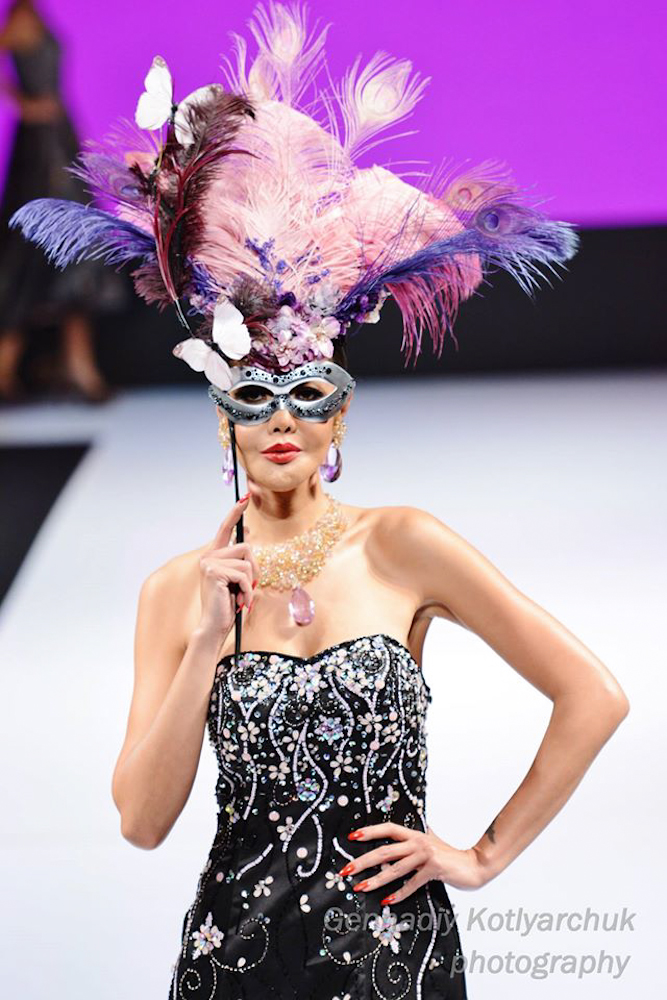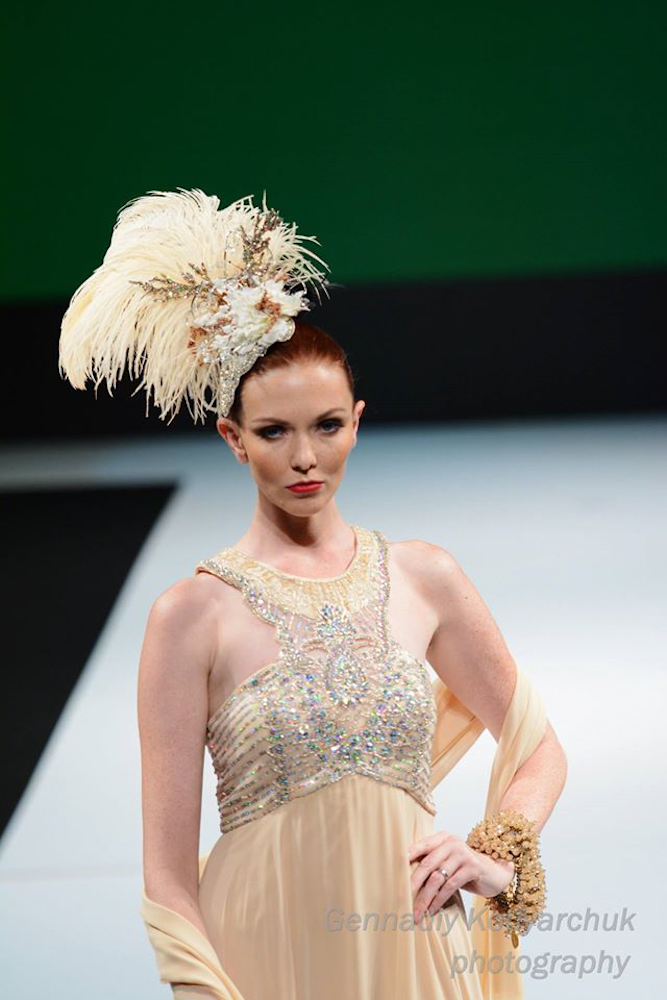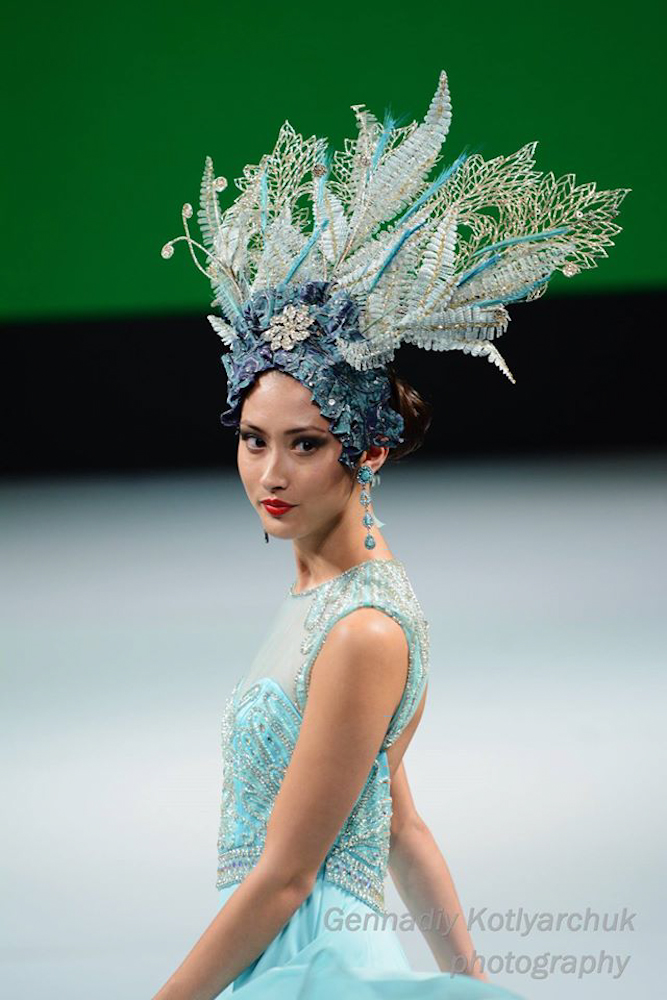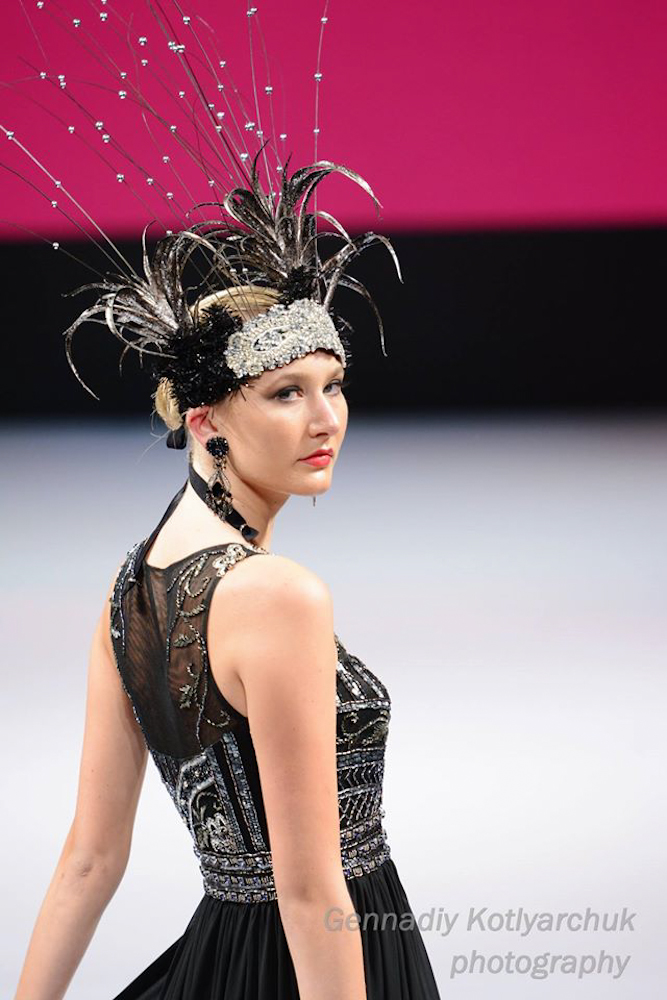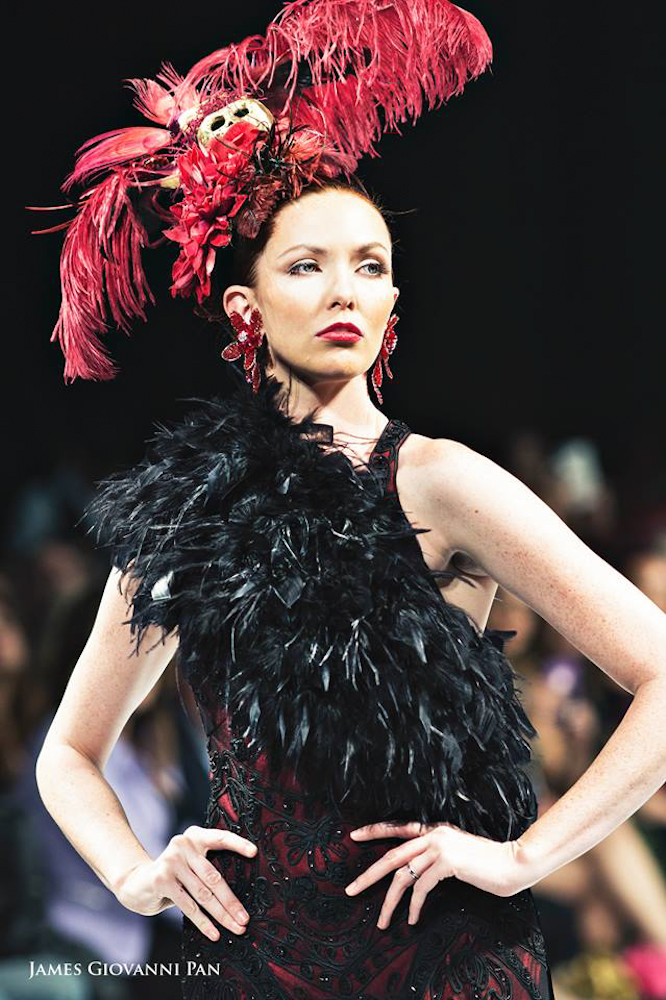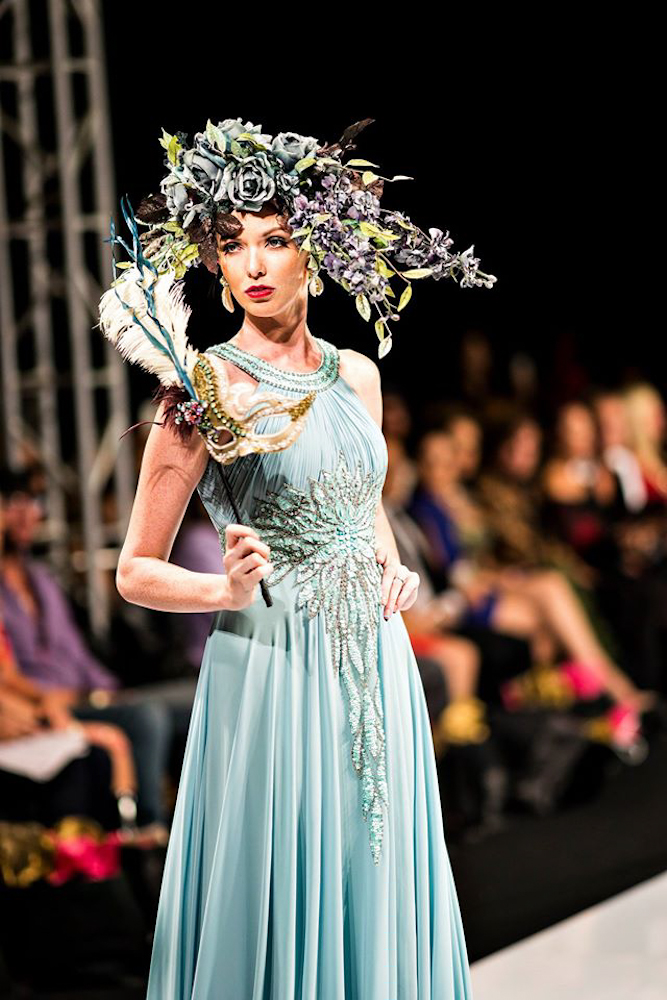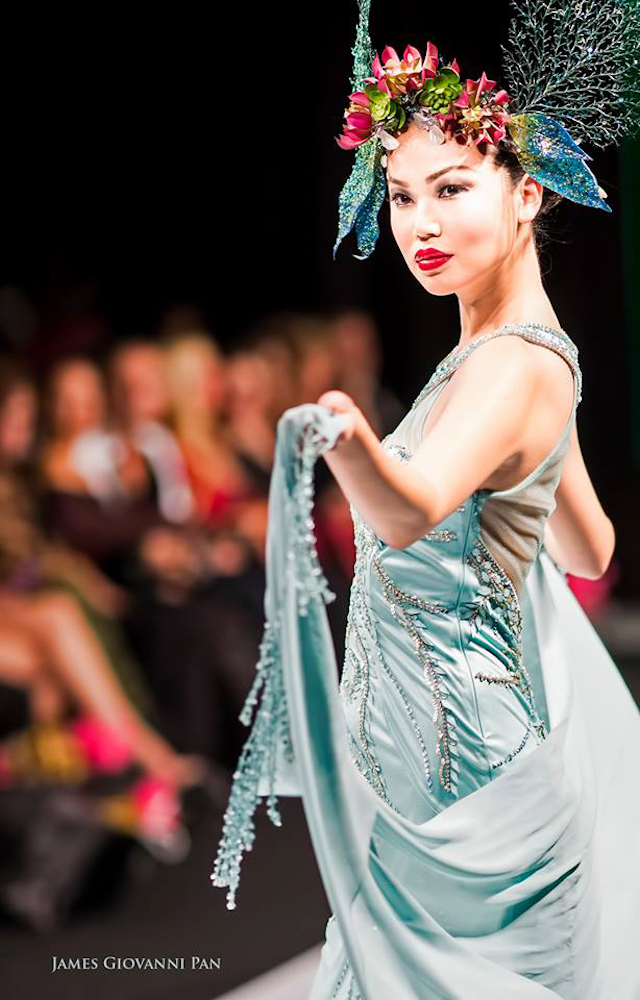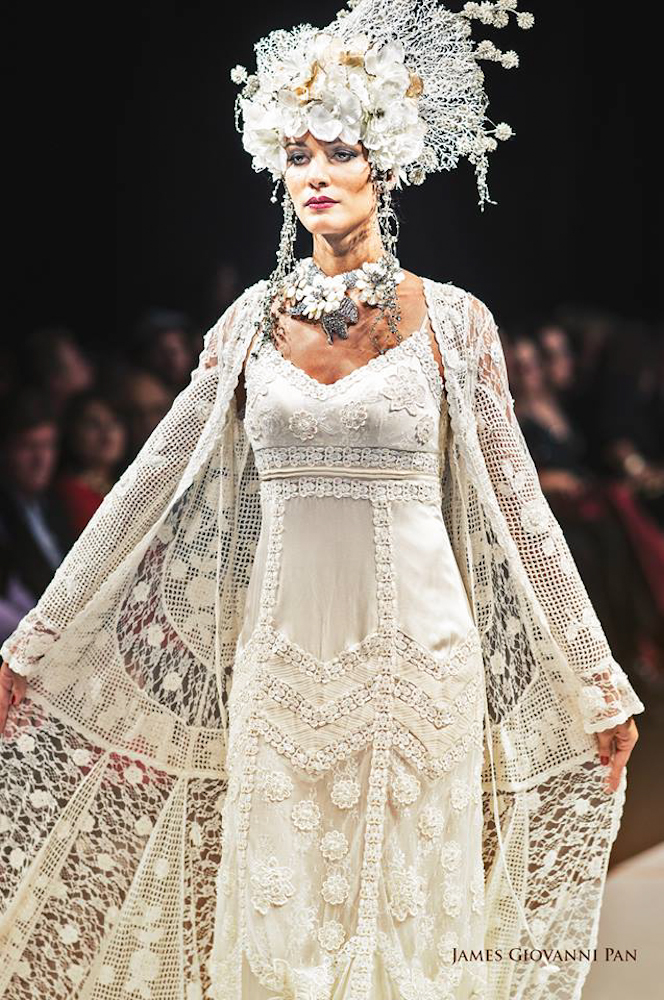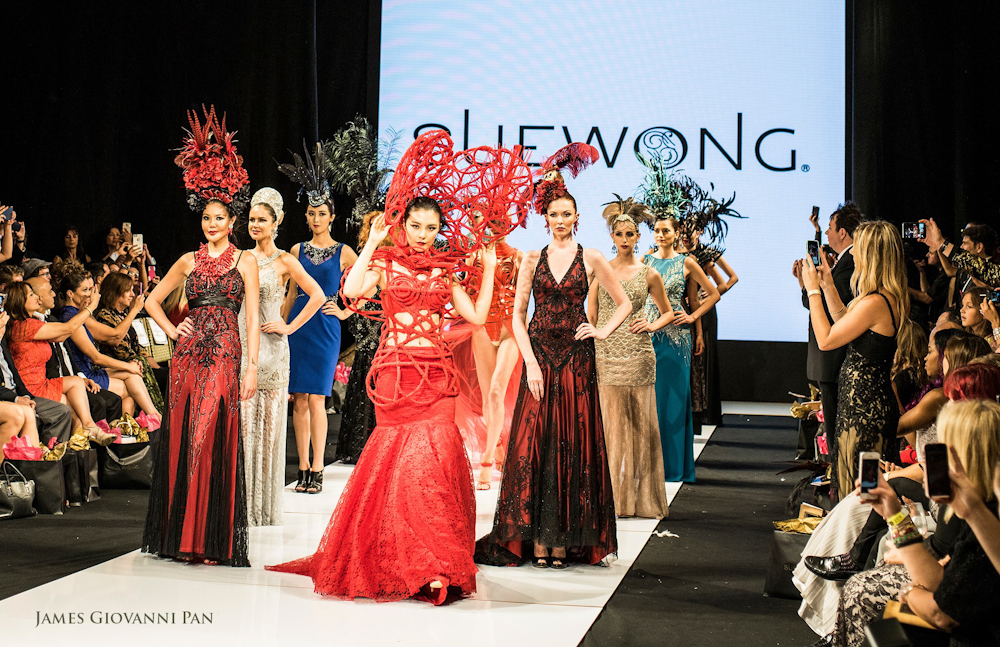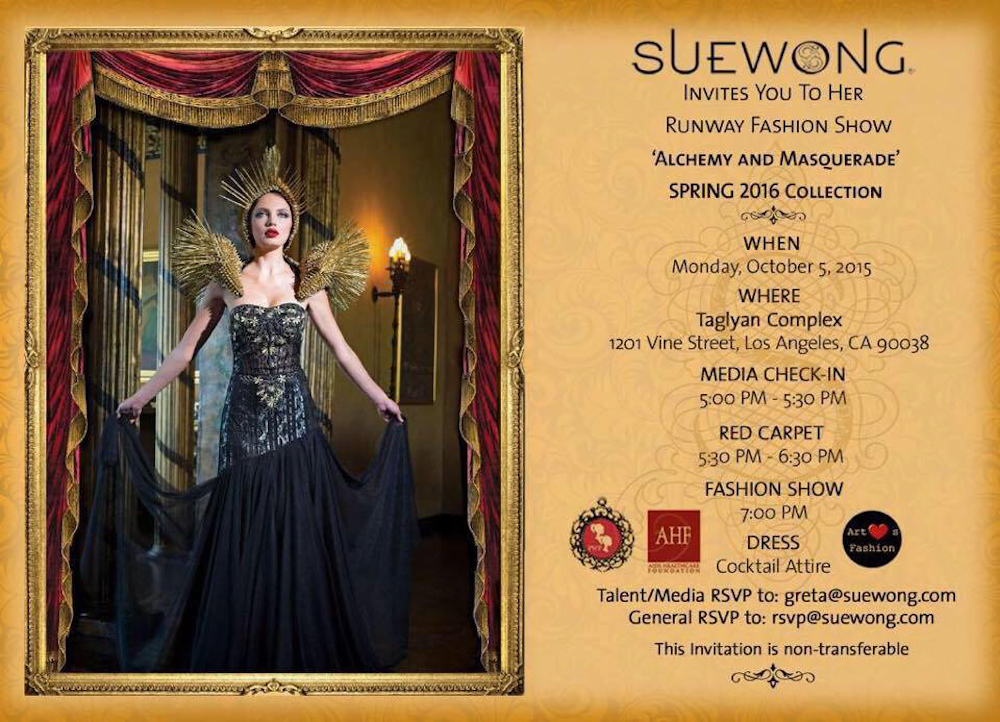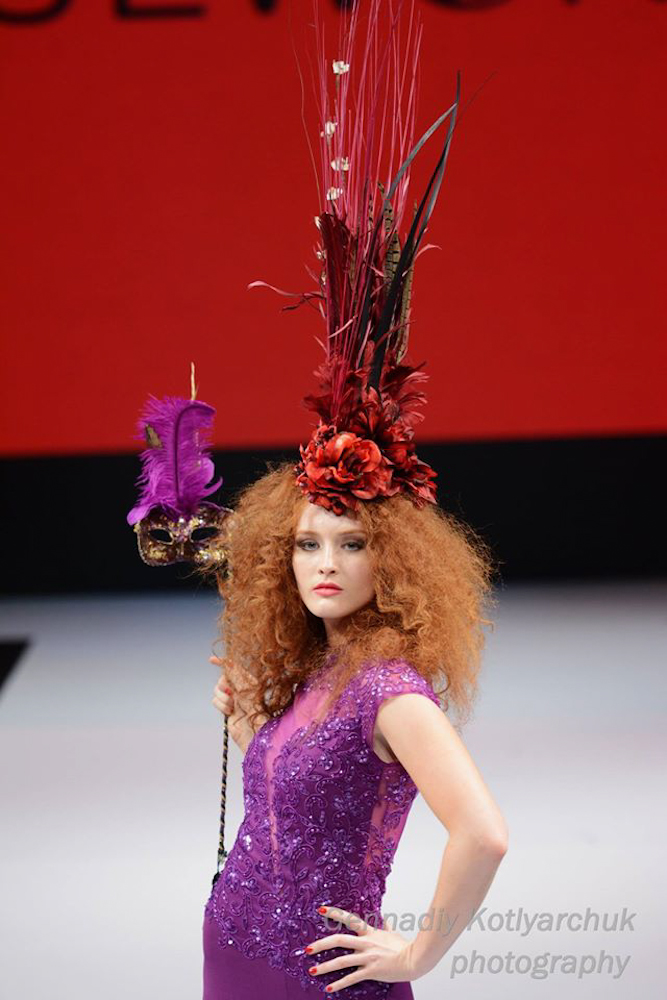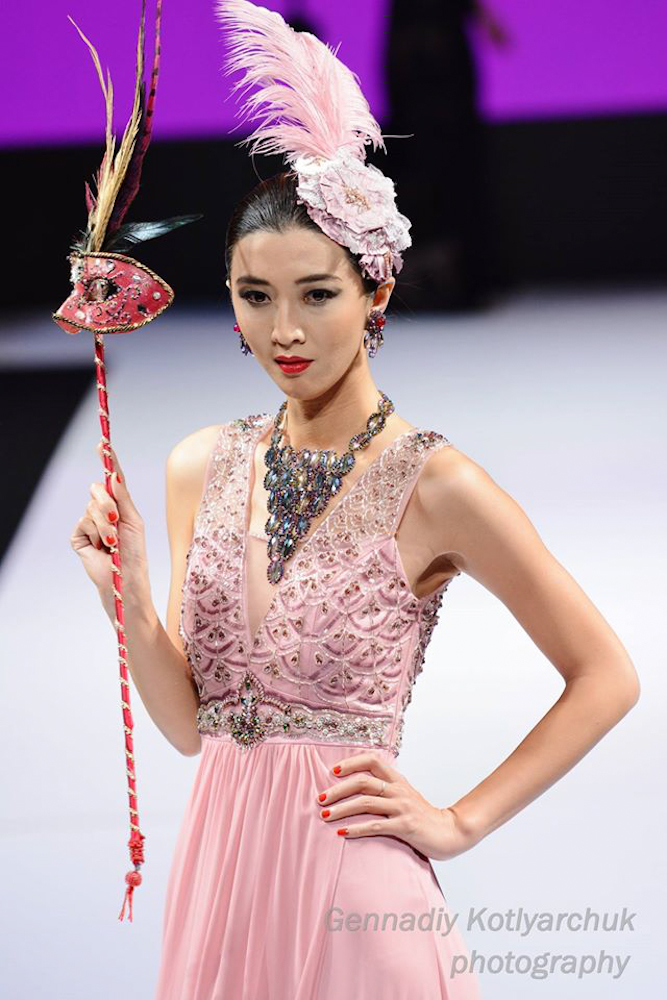 What A Betty couture headpieces were featured on runway with acclaimed gown designer Sue Wong on October 5th for the opening Art Hearts Fashion runway show at the Taglyan Complex in Hollywood, CA sponsored by Avant Garde Magazine.
These headpieces graced the runway in such a fashion that took the gowns to a level of breathless mystery. ALCHEMY & MASCERADE was the theme of this opening night, and the gowns featured were for Sue Wong's Spring 2016 collection. Capturing every essence of detail and expressing couture in such a way, was the highlight of What A Betty's designs. Every dress that paired with a headpiece told a story from dark black and platinum tones, to bright silvers, pinks, teals, vibrant bright palettes, and that ended with bridal gowns, created the drama in which was desired to be seen.
The perfect marriage between Sue Wong and What A Betty couldn't have been more appropriate to kick off the fall season.  And what sealed the deal was Sue Wong personally wearing a couture What A Betty fascinator special designed to compliment her gown for the evening.
Images on this post are by Gennadiy Kotlyarchuk and James Giovanni Pan.
http://www.magcloud.com/browse/issue/980119
http://lafashionjudge.com/la-events-sue-wong-celebrates-success-with-alchemy-masquerade-runway-show-at-arts-hearts-fashion-during-la-fashion-week-la-fashion-judge/
http://thehollywoodtimes.net/2015/10/07/sue-wongs-collection-alchemy-masquerade-celebrates-the-opening-of-la-fashion-weekart-hearts-fashion/
http://www.prweb.com/releases/2015/10/prweb13013691.htm
http://www.thelafashion.com/2015/10/06/sue-wong-spring-2016-collection-alchemy-and-masquerades/
http://www.samirasnetwork.com/sue-wongs-alchemy-masquerade-runway/